The Sanka family maids are recurring characters in the series. Prior to the start of the series, they were also bride candidates for the male heir of the Sanka family.
Satsuki is the head maid of the Sanka Family, with ten years of continuous service. She, and sometimes Natsukawa, often forces Rea to cosplay different costumes in secret. Before becoming a maid, she used to be a cheerleader up until college. She is the aunt of Helen, Ranko's junior who often plays tennis together.
Natsukawa
Edit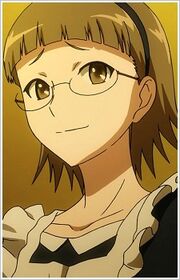 Natsukawa is the assistant head maid of the Sanka Family, with seven years of continuous service. She appears to be skilled in surgery, as she treated Chihiro's stab wound from Danichiro. It was later revealed that she has a license to practice medicine.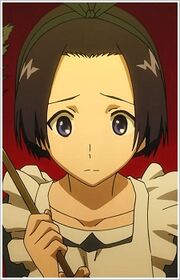 Akino is a maid with three years of continuous service.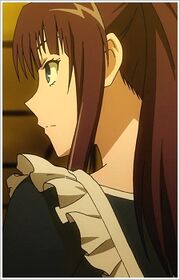 Himuro is a maid with one year of continuous service for the Sanka family.
Himuro was stated to be blonde in the manga.
Bride candidates were marked with the rabbit-ear shaped ribbon the maids wear. Due to the lack of a male heir, the ribbon now serves as an accessory.
Ad blocker interference detected!
Wikia is a free-to-use site that makes money from advertising. We have a modified experience for viewers using ad blockers

Wikia is not accessible if you've made further modifications. Remove the custom ad blocker rule(s) and the page will load as expected.